Debt consolidation is a way for those with many debts to combine them into a single monthly payment, either with or without declaring bankruptcy. Attorney Ted Troutman of Troutman Law Firm, P.C., in Portland, OR, is a member of the American Bankruptcy Institute and the Oregon State Bar. He has been practicing bankruptcy law for more than 30 years and can help clients determine the best way to consolidate their debts into more manageable payments.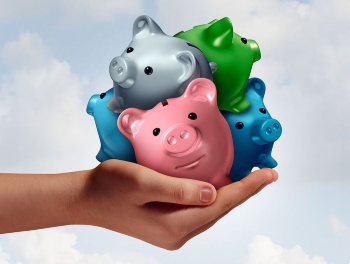 By consolidating all of your debt, it is often much easier to manage your monthly payments.
Debtors Have Options
If you have a significant amount of debt and are considering debt consolidation, you have several options. Which is best will depend on your personal situation and existing assets. Mr. Troutman can explain the distinctions between these choices so that they are understandable and will guide clients to the solution that is best for them.
Debt Consolidation Loans
A debt consolidation loan typically falls into one of two types:
A loan that is not secured by a home equity: This is a loan obtained through a consolidation company which pays off your debts for you. You then make a single monthly payment to the company until the loan is paid off. The monthly payment will be more manageable, but the debt is usually extended for a longer period. However, it allows you to avoid using your home as collateral for the loan.

A loan that is secured with a second mortgage: In this case, debtors are using the equity they have accrued in their home as collateral. This type of loan is often recommended because the associated costs are much lower.
The danger with using your home as collateral for a loan, however, is that failing to make timely payments could result in the loss of the home. Oregon state laws can also make this more complicated. According to the Oregon Homestead Exemption, if the equity in your home is up to $40,000 (or $50,000 if you are married), certain assets like the home cannot be seized by creditors.
However, the home could still be lost under a Chapter 7 bankruptcy, in which all assets are liquidated to wipe out debts. Alternatively, a payment plan of 3 to 5 years could be set up under a Chapter 13 bankruptcy to avoid foreclosure. Consequently, many debtors look into unsecured debt consolidation loans first.
Expert Advice Can Make All the Difference
Clearly, debt consolidation and bankruptcy are complicated and the decisions you must make as a debtor are life-changing. Therefore, seeking the counsel of an attorney who is knowledgeable and experienced is critical. Mr. Troutman has helped many clients begin new lives free from the burden of massive debt.
Discuss Your Options with Mr. Troutman
Whether the case is simple or complicated, the professionals at Troutman Law Firm can help. They understand the financial and emotional impact of insurmountable debt and they work conscientiously to help clients resolve their debts. The offices are conveniently located downtown Portland and Beaverton. Message Ted Troutman today to schedule a free consultation or call.
Message Our Staff
For any questions, inquiries, or to set up a consultation with us, please fill out the form below.