Those who struggle each month to make student loan payments are in good company. Outstanding debts from student loans in the U.S. currently total about $1.5 trillion and an estimated 40 percent of all student loans will be in default by the year 2023. Regardless of how debilitating these payments may be, however, student loans are difficult to have discharged through bankruptcy.
Attorney Ted Troutman specializes in bankruptcy law at Troutman Law Firm, P.C. in Portland, OR. As a member of the American Bankruptcy Institute, he stays abreast of evolving laws that pertain to bankruptcy and student loans.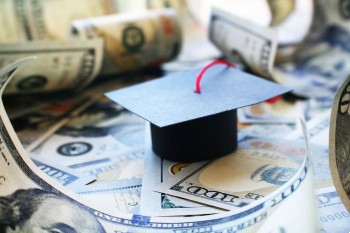 The rising cost of college tuition combined with the difficulty of finding work even with a degree has made student loans that much more difficult to pay on time.
Proving Undue Hardship
Those wishing to discharge their student loans through bankruptcy should first seek the counsel of a qualified bankruptcy lawyer, like Mr. Troutman. He can help determine which type of bankruptcy proceeding to pursue and can assist in satisfying the main requirement for student loan bankruptcy: proving undue hardship.
Doing this is not as simple as it may sound. The attorney must first file a petition, called an adversary proceeding, to obtain a determination of undue hardship. At this point in time, the court relies on the Brunner Test to define hardship. By these criteria, a debtor must demonstrate that:
Repaying student loans has and will prevent them from maintaining a minimal standard of living,

This hardship will continue throughout most of the repayment period

They have made reasonable attempts to repay the loans
Unfortunately, demonstrating hardship by these criteria is often extremely difficult. What is a minimal standard of living? What qualifies as a reasonable attempt to repay your loan? Without specific legal definitions, proving "undue hardship" is nearly impossible.
Student Loan Bankruptcy Under Chapter 7 vs. Chapter 13
If you do meet the requirements for undue hardship, the next step is determining whether to file under Chapter 7 or Chapter 13 bankruptcy. Most will prefer Chapter 7, as it erases all debts, but Mr. Troutman will fully explain the differences and advise clients on the proper path to follow.
Bankruptcy is, by its very nature, a long and complicated process. Those with burdensome student loans have certain other options they should first investigate.
Those wishing to file under Chapter 7 bankruptcy will need to show through a means test that they lack the disposable income to make student loan payments. If successful, they will have most of their debts eliminated, possibly including their student loan. This process can take several months.
Those who have greater income will need to file under Chapter 13 bankruptcy. Rather than wiping all their debts clean, the court restructures your payments. A portion of them, including student loans, will have to be repaid over the next three to five years. Though the student loans will not be forgiven, the number of monthly payments may be reduced.
Bankruptcy May Not Be the Best Option
Bankruptcy is, by its very nature, a long and complicated process. Those with burdensome student loans have certain other options they should first investigate, including:
Income-driven repayment plan: This is a federal student loan repayment option that can lower monthly payments for those who qualify. It is based on specific factors, such as income, family size, loan type, and current location.

Student loan forbearance or deferment: For debtors with federal student loans, this option can temporarily reduce or even suspend payments to help them avoid defaulting on their loans.

Loan forgiveness: Hardship programs through certain private lenders or the government can forgive loans for debtors who are employed by certain government or non-profit organizations. The Public Service Loan Forgiveness (PSLF) is one such program.
Mr. Troutman can provide additional information about these and other programs to his clients with student loans who wish to avoid bankruptcy.
Let Ted Troutman Help
If you feel hopelessly buried under the burden of student loans and other overwhelming debt, speak with Mr. Troutman. He has more than three decades of experience helping clients begin new debt-free lives. Whether your case is simple or complicated, he will help. You can visit him in either of his two convenient locations in downtown Portland and Beaverton. Send his staff an online message to schedule a free consultation or call during office hours.
Message Our Staff
For any questions, inquiries, or to set up a consultation with us, please fill out the form below.