In some cases, bankruptcy may be your best option for regaining your financial life. When filing for both Chapter 7 and Chapter 13 bankruptcy, it is important to have documents related to your income, assets, and other financial indicators ready.
Troutman Law Firm, P.C. in Portland, OR, will help you gather, organize, and process these documents in order to make your filing easier. We will walk you through the documents needed to file bankruptcy and what you can do to make the process stress-free and successful for yourself.
Basic Personal Information
This includes any legal names you have used within the past eight years, your social security number, and the name and address of your employer. If you are married, you will also need to present your spouse's personal information.
Income Documentation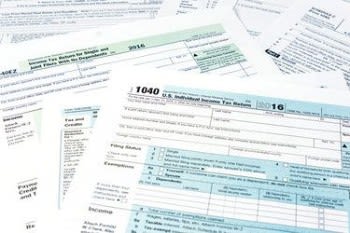 Before filing, you must provide the court with your tax return and proof of income for the previous few months. Additionally, you will need to disclose all sources of income for the past two to four years, depending on whether you file for a Chapter 7 bankruptcy or Chapter 13 matter.
Expenses Documentation
It is important to provide a thorough list of all expenses, including:
Rent or mortgage

Utilities

Household expenses

Groceries

Insurance

Property taxes

Car maintenance

Fuel costs

Travel expenses

School expenses
In order to be as thorough as possible, you will need to include both routine payments and fees that are paid only a few times per year.
Bank Account Statements
You must provide all recent bank account statements, including normal checking or savings accounts, as well as any retirement account balances.
Tax Returns
If you are filing Chapter 7 bankruptcy, you must provide copies of your tax returns for the past two years. For a Chapter 13 case, you will need them for the past four. If you were not required to file in the last two to four years, you must provide a brief letter explaining why. If, however, you simply failed to file your taxes, you must do so before a bankruptcy trustee will consider your case.
By providing us with the necessary information, we can help you file as quickly and efficiently as possible.
Assets
When completing your forms, you will need to list every item you own and its worth. Some of the most frequently listed assets include:
Property: This includes anything you own that is of value, other than real estate and vehicles. Music collections, electronics, and furniture are common examples.

Real estate: If you have a house, you must provide proof of your property's fair market value, as well as current mortgage statements, proof of insurance, and deed of trust. You can obtain this through a broker's price opinion, an online valuation, or a full appraisal, depending on the specific guidelines of your district.

Vehicles: If you have a vehicle, you must provide recent loan statements which confirm how much money you owe and how much you pay per month. It is also a good idea to present proof of insurance and a copy of your registration.
These items do not need to be listed individually. You can simply group them into classifications such as "books," "jewelry," or "household items."
Debts
In order to file bankruptcy, you must compile a list of all debts and how much you owe for each. You will want to acquire each creditor's address and contact phone number, as well.
Schedule a Consultation Today
Ted Troutman understands that filing for bankruptcy can be a stressful process. That is why our team is here to walk you through the journey, every step of the way. By providing us with the necessary information, we can help you file as quickly and efficiently as possible. To schedule a consultation, contact us online anytime. You can also call one of our two office locations.
Message Our Staff
For any questions, inquiries, or to set up a consultation with us, please fill out the form below.