If you have been struggling with overwhelming debts and would like to know how to file Chapter 7 bankruptcy in Portland, OR, attorney Ted Troutman can guide you through this sometimes complicated process. Chapter 7 bankruptcy is an option that liquidates assets and property to settle debts. While this is one of the more popular bankruptcy options, you must meet certain criteria to file Chapter 7. Even if you do qualify for Chapter 7, it may not be the right solution for you. Contact the Troutman Law Firm to schedule your free consultation.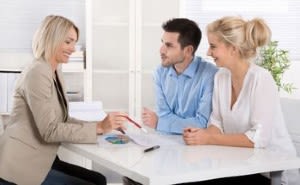 Before you can file for bankruptcy, you must complete mandatory credit counseling.
Finding an Attorney
The first step you should take before filing bankruptcy is to find an attorney. The bankruptcy attorney you choose should be well versed in bankruptcy law, especially the laws pertaining to your particular state. Ted Troutman has over 30 years of experience in bankruptcy and business law. He can ensure that you understand all aspects of the filing process, and which of your property and assets are exempt and non-exempt. He can also help you decide if Chapter 7 is the right option for your situation, and if so, he can file on your behalf.
Before Filing
Before you can file for bankruptcy, you must complete mandatory credit counseling. If your income is above the Oregon median income for you particular household size, you must also complete a means test. If your household income falls below Oregon's median income, you are not required to take the means test. The means test will determine whether you are eligible to file Chapter 7 or Chapter 13 bankruptcy.
The first step you should take before filing bankruptcy is to find an experienced attorney.
You will need to provide your pay stubs and documentation for any other sources of income, as well as documentation for your expenses and debts. If you fail the test, it means you have enough disposable income to repay your debts and you must file Chapter 13 and propose a repayment plan. You are given the opportunity to contest the results of the test if you think you should qualify for Chapter 7 filing.
Filing for Chapter 7 Bankruptcy
Once your mandatory counseling and test are complete and you are approved to file Chapter 7, the filing process can begin. You will need to gather all paperwork regarding your income, debts, major financial purchases within the last two years, property, including your assets and possessions, tax returns, loan documents, and real estate deeds and car titles. Ted Troutman will help you determine which property should be claimed exempt from seizure based on Oregon's exemptions, which may include personal and household items, and secured property that is current on payments.
Mr. Troutman will file your bankruptcy petition and schedules. The schedules detail your current financial situation and any recent transactions. The cost for filing Chapter 7 bankruptcy in Oregon is $306 and may or may not be waived. If the fee is not waived, it can sometimes be repaid in installments. Once the paperwork is filed, an automatic stay goes into effect. This prevents creditors from trying to collect on debts and halts any foreclosure processes. After filing, you must complete a debtor education test.
A trustee is assigned to your case to ensure your creditors receive the maximum possible payment. A meeting of creditors is scheduled and any non-exempt property must be transferred to your trustee at this time. If there are no challenges to the discharge of your debts, they are typically discharged within 60 days of filing. The average timeline for a Chapter 7 bankruptcy typically lasts between four to six months.
Contact Us
If you are considering filing Chapter 7 bankruptcy, contact our law firm today to schedule your free consultation. We can review your circumstances, answer any questions, and help determine if this is the right option for you.
Message Our Staff
For any questions, inquiries, or to set up a consultation with us, please fill out the form below.