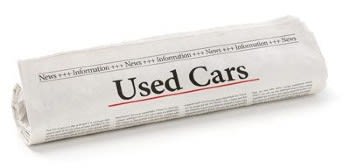 When filing for Chapter 7 or Chapter 13 bankruptcy, you must provide accurate, detailed information regarding your assets. In order to ensure the legality of your case and to increase your chances for a successful filing, it is important to value all of your personal property correctly. At our Portland, OR, law firm, Attorney Ted Troutman will explain how to value personal property for bankruptcy, assist you with your valuation forms, and verify accuracy before you proceed with filing.
For vehicles that are relatively new or that still have a high balance owed, you can find an accurate retail value in trade publications such as NADA guides and the Kelley Blue Book.
Motor Vehicles
There are a few different ways to value a motor vehicle when filing bankruptcy. In the same way that you would value a car or truck before purchase, you can use:
Trade publications: For vehicles that are relatively new or that still have a high balance owed, you can find an accurate retail value in trade publications such as NADA guides and the Kelley Blue Book. You will need to provide the mileage, the general condition, and the vehicle's make and model.

Comparable sale prices: If your vehicle is older, current trade publications likely will not contain the information you need. Instead, it is a good idea to look at local newspaper ads or sites such as Craigslist to determine the average price for your make and model. Local used car dealerships are also an excellent resource.

Appraisals: For a more accurate reflection of your vehicle's value, a professional appraisal from a mechanic or dealership is often most reliable. Appraisals from mechanics should include a detailed list of all necessary repairs or problems so that the court can be sure the value reflects an accurate estimation, rather than a long-standing relationship with your mechanic. If a car dealership provides an appraisal, make sure that the value is not dependent on you purchasing a new car.
If necessary, we may recommend using a combination of these methods to determine the value of your vehicle.
Household Goods and Furnishings
As with your vehicle, there are a number of ways to determine the value of household goods such as furniture, computers, or silverware. Options include:
Comparable sale prices: Because most household goods lose value over time, their age and condition play a significant role in determining their worth. You should search online auctions or sales, as well as thrift stores, to find out what the current price is on comparable items. When submitting your paperwork, include a list of dates and locations describing where this information came from.

Appraisals: Typically, appraisals are not necessary for household items. However, they can be useful if you own any antiques.
If you are unsure about which method is most appropriate, an attorney can recommend the best option.
Jewelry, Artwork, and Collectibles
Due to the uniqueness of personal collections, this category is often the most difficult to value. While some people choose to use pawnshops or insurance appraisals, the most surefire method is to hire a licensed appraiser, such as a dealer of estate property. These professionals can accurately estimate the current market value of collectibles and are usually licensed to specifically appraise assets for bankruptcy cases.
Find Out the Value of Your Personal Property
If you are preparing to file bankruptcy but do not know how to properly value your assets, contact Troutman Law Firm. We can answer your questions and help you determine the next step in your journey. Contact us online or call us.
Message Our Staff
For any questions, inquiries, or to set up a consultation with us, please fill out the form below.