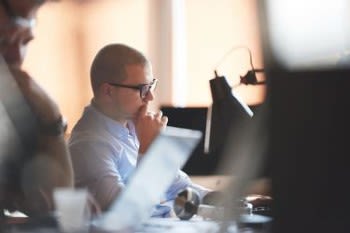 Prior to receiving a discharge of debts, clients must complete a financial management session, more commonly known as a debtors' education course. Attorney Ted Troutman in Portland, OR, can help you prepare for the course and give you further details on your requirements. The debtors' education course is one of the final steps in the process of discharging debts.
Mr. Troutman has been practicing bankruptcy law for more than 30 years and has a thorough understanding of all the requirements involved when filing for bankruptcy. He will help you meet each of these requirements so you can experience freedom from your debts.
When is a Debtors' Education Course Required?
Clients filing for Chapters 7 or Chapter 13 bankruptcy must complete the debtors' education course prior to the final discharge of debts. This is different from credit counseling, which clients must complete before they begin the initial bankruptcy filing process.
The debtors' education course is one of the final steps in the process of discharging debts.
If you filed Chapter 7 bankruptcy, you must file all forms and your certificate of completion within 45 days of the meeting of creditors. For Chapter 13, you must file the necessary forms along with the certificate of completion on or before the date of your last scheduled payment. Mr. Troutman generally recommends that his Chapter 13 clients complete the course sooner as it can provide valuable information regarding budgeting and other topics.
What is the Purpose of Debtors' Education?
The purpose of the debtors' education course is to provide individuals with the tools they need for financial responsibility. It is intended to help those filing for bankruptcy learn from their past mistakes and prevent the need to file bankruptcy in the future. These courses generally provide tips for:
Developing and maintaining a budget

Managing finances

Using credit responsibly

Dealing with financial emergencies
The cost of the course is relatively low and most programs are relatively short (a minimum of two hours). Once clients have completed the course, the agency providing the course can send the certificate of completion directly to Mr. Troutman. He can then file the certificate along with the other necessary paperwork on your behalf.
Which Agencies Offer Debtors' Education?
There are different agency requirements for debtors' education than for credit counseling. However, you must take both courses from an agency approved by the Office of the US Trustee. Agencies that provide credit counseling must be non-profit organizations. Those that provide debtors' education do not have to be a non-profit. They do, however, have to offer a sliding scale for debtors who cannot afford the full price of the course. Clients can complete these courses in person, online, or through the mail.
Schedule a Bankruptcy Consultation Today
It is important to understand all the processes involved with bankruptcy from start to finish. Mr. Troutman can help you understand all the requirements of bankruptcy before you file. To schedule a consultation to discuss whether bankruptcy is right for you, contact our law office online today. You can also reach our Portland office by phone.
Message Our Staff
For any questions, inquiries, or to set up a consultation with us, please fill out the form below.