Important Information About Filing For Bankruptcy
If you have more bills than you can pay, bankruptcy can help you get out of debt. Attorney Ted Troutman has more than 30 years of experience getting people out of debt and back on their feet. But there are some important questions everyone who considers filing for bankruptcy wants answered, and we are here to fill you in on what you need to know. Learn more about bankruptcy by calling us for help in Portland, Hillsboro, Beaverton, or Tigard, OR today.
What Happens When You File Bankruptcy?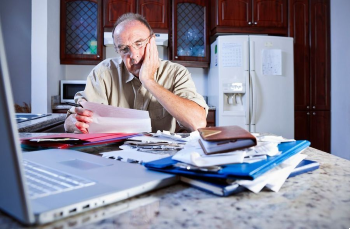 When you file bankruptcy you are immediately under the protection of the bankruptcy laws, and a legal mechanism called the automatic stay. The automatic stay makes it unlawful for your lenders to contact you and try to collect debts. Any pending collection lawsuits, foreclosures, or wage garnishments must also immediately cease when you file for bankruptcy. The idea is to give you a fresh start with your finances, and this can only happen when you are not being hounded for payment. The break you get from creditors the instant you file gives you the opportunity to breathe and take back control of your money. As your case progresses you will have to make decisions about what property you want to hang on to, and you will be required to keep paying for the things you decide to keep. You can do this by reaffirming a debt and we will examine your loans and budget to help you determine what you can afford. When you get to the end of your case you will be given a discharge. Every debt that you have not reaffirmed will be discharged, and this means the debt is no longer due. Your lenders cannot ask for payment on a discharged debt.
Bankruptcy is a great option for people drowning in debt. We give you the information you need about how the process works.
How A Lawyer Helps
If you are filing for bankruptcy it can be tempting to go it alone rather than come up with the money to allow an attorney to help. But doing so can be costly in the following ways:
When a case is filed a complex mathematical computation must be done to determine which chapter you are eligible for, and a mistake can cost you your case. An experienced attorney knows how to perform the calculation and makes sure your case is filed correctly.

Some debts are not dischargeable and an attorney will tell you what you will still be responsible for paying.

The forms are complicated but a knowledgeable attorney will complete the bankruptcy petition and schedules fully and completely.

If you have a prior case you have to make certain disclosures about the type and timing of past bankruptcies. Failing to do so puts your new case in jeopardy. A skilled attorney ensures you meet this requirement so you do not risk dismissal of your new matter.

There may be tax consequences to filing for bankruptcy and an attorney can advise you in this regard.
We understand money is tight, and that is why you are seeking the relief bankruptcy offers. It is best to have your case handled properly so you do not waste valuable resources and take a chance that the Court will dismiss your case.
Bankruptcy and Your Credit
Having good credit is the key to getting good loan rates, and bankruptcy can impact your credit score. This reason alone is enough to give most consumers pause when considering filing for bankruptcy. But if bankruptcy is your best option you should not let the potential damage to your credit stop you from taking advantage of the bankruptcy laws. The length of time a bankruptcy stays on your credit depends on the type of case you file; Chapter 7 will remain on your credit report for ten years while Chapter 13 will drop off after seven years. Fortunately, most people begin to rebuild their credit almost as soon as the discharge is entered, and the effect of bankruptcy on their daily life is minimal.
Contact Us
If you have more debt than you can pay each paycheck, contact us online to find out how bankruptcy can help you. You can also call us to schedule an appointment.
Message Our Staff
For any questions, inquiries, or to set up a consultation with us, please fill out the form below. We are proud to serve the needs of clients in Tigard, Hillsboro, Beaverton, and the greater Portland area of Oregon.