A Chapter 13 Bankruptcy Attorney Can Help You Resolve Debt
Chapter 13 bankruptcy attorney Ted Troutman in Portland, OR, has helped many clients through the complex process of relieving considerable debt. In the Chapter 13 process, the debtor proposes a three- to five-year repayment plan for all debts. Following the administration of a means test, the debtor can prevent foreclosure on his or her home and ease the burden of troublesome debts. Although Chapter 7 is a more popular option as it erases most, if not all, debts, Chapter 13 allows you to keep your property while making reasonable and affordable payments. Contact our law firm today to schedule your free consultation and find out which bankruptcy option is right for you.
Chapter 7 versus Chapter 13 Bankruptcy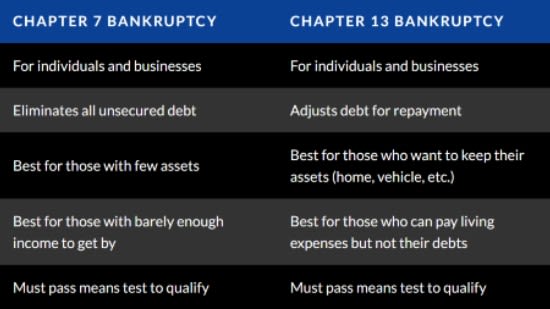 About Chapter 13 Bankruptcy Repayment Plans
Chapter 13 repayment plans repay an amount based on your disposable income, debts, and what creditors would have received if you had filed a Chapter 7 instead. If you maintain the terms of your repayment plan, you are relieved of any remaining dischargeable debt at the end of the three- or five-year period. This option is most commonly used by debtors who wish to keep their secured assets, such as their homes or vehicles.
Chapter 13 allows you to keep your property while making reasonable and affordable payments.
Qualifying for Chapter 13 Bankruptcy
Prior to filing, all debtors with an income higher than Oregon's median income for your household size must take a means test. To complete the test, you will need to provide your pay stubs and documentation for any other sources of income, such as rental property or a pension plan, as well as documentation regarding your expenses and debts. If you fail the test, it means you have enough disposable income to repay your debtors. This disqualifies you from filing for Chapter 7 bankruptcy, but you can file Chapter 13 with a repayment plan. You will have the option to rebut the failed test results if you choose to do so. Even if you pass the means test and are eligible to file Chapter 7, that may not be your best course of action. Mr. Troutman can help you determine which option will provide you with the most benefits.
Chapter 13 Filing Process
If you have not already done so, you must undergo mandatory credit counseling before filing for bankruptcy. Once your counseling and means test are complete, Mr. Troutman will help you create a proposed repayment plan to submit with the other paperwork. Priority and secured debts, such as child support, taxes, and mortgage payments, must be made current and paid in full. Unsecured debts are usually paid at a fraction of the actual debt, sometimes as low as 10 cents on the dollar (or as much as they would have received if you filed Chapter 7).
Once your paperwork is filed, you must begin making payments in accordance with your repayment plan within the first 30 days, even if the court has not yet approved your plan. Any missed payments could result in a complete dismissal of your case. After the paperwork is filed, you must take a debtor education test. Your case is appointed a trustee, and a meeting of creditors is scheduled. You are required to attend this meeting, and any creditors who attend can ask questions regarding your income, expenses, and more. Following this meeting, the court will schedule a confirmation hearing to confirm your repayment plan.
Schedule Your Free Consultation
Bankruptcy law is complex, and it can be difficult to determine which option is right for you. Review answers to the most commonly asked questions, and contact Troutman Law Firm today to schedule your free consultation.
Message Our Staff
For any questions, inquiries, or to set up a consultation with us, please fill out the form below.