When debts become overwhelming, declaring bankruptcy may be the only realistic solution. Afterward, there are important measures clients can take to avoid becoming indebted once again. Ted Troutman of Troutman Law Firm, P.C., in Portland, OR, is an attorney who specializes in bankruptcy procedures. As a long-standing member of the American Bankruptcy Institute and Oregon State Bar, he has represented clients for more than 30 years so that they can enjoy a life after bankruptcy Chapter 7 that is free from the heavy burden of debt.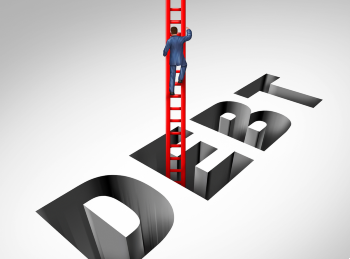 Once you have escaped debt, what comes next?
Immediately after Filing for Bankruptcy
The laws pertaining to bankruptcy are complex and often confusing to anyone other than a bankruptcy attorney. There are several different types of bankruptcy, each identified by the chapter of the U.S. Bankruptcy Code in which it is described. For personal debt, most individuals file a Chapter 7 Bankruptcy, which involves the liquidation of all assets and affords them a fresh start.
After filing, debtors are obliged to turn over all their non-exempt liquid assets to a court-appointed trustee for distribution to creditors. They will, however, be able to keep most personal belongings up to a certain value.
Ensuring a Debt-Free Future
With a fresh start comes the responsibility to prevent future debt. There are several specific steps you can take to make sure you remain free of debt:
Establish a workable and responsible budget: You can avoid spending more than you earn by using a budget to closely monitor expenses and income. A budget also encourages greater thriftiness by identifying ways to cut costs and eliminate unneeded expenses. Mr. Troutman and his associates are happy to provide clients with useful information about budgeting.

Create a savings account: This is necessary to cover unforeseen expenses and reduces the risk that you will need to rely on credit to do so. The best way to save is to deposit a portion of monthly income to a savings account before any of it is spent. This ensures a regular contribution to the account. It is important to spend money only when adequate funds are available and to purchase only goods and services that are necessary.

Begin rebuilding a good credit rating: It is essential that you pay off all your current bills. This establishes a clean post-bankruptcy credit record, which will improve your credit score. You may also consider obtaining a secured credit card. This type of card will have a limit equal to the amount you have deposited to secure it. Ideally, it prevents overspending, but making your payments on the card promptly will also improve credit scores.

Become an informed student of responsible spending: As a former debtor, you are encouraged to learn all you can about ways to better manage your money. This can help you make smarter spending decisions and establish a substantial nest egg to prevent future debt.
Mr. Troutman and associates can recommend websites, publications, and other educational resources that will provide all the information you need.
Contact Ted Troutman for Legal Assistance
For those who can no longer manage the debts that are weighing them down, the professionals at Troutman Law Firm, P.C. can help. They have two convenient locations in downtown Portland and Beaverton. Prospective clients can schedule a free consultation by sending an online message, or they can call during office hours.
Message Our Staff
For any questions, inquiries, or to set up a consultation with us, please fill out the form below.