Debtors planning to file for bankruptcy in Oregon will need to complete a means test. Its purpose is to determine whether you are eligible to file for Chapter 7 or Chapter 13 bankruptcy. Ted Troutman of Troutman Law Firm, P.C. is a bankruptcy attorney in Portland, OR, who understands all aspects of bankruptcy law. As a member of the American Bankruptcy Institute and the Oregon State Bar who has practiced for more than 30 years, he can guide clients through the process for the means test and provide them with a thorough grounding in bankruptcy information.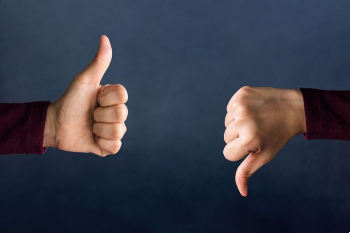 The outcome of your means test will determine whether you can file for a Chapter 7 bankruptcy, which eliminates debt, or a Chapter 13, which restructures it.
What Is a Means Test?
Most debtors intending to file for personal bankruptcy prefer to file for Chapter 7, which erases all your debts by paying them off with your nonexempt assets. However, if you do not qualify for Chapter 7, you must instead file for Chapter 13. This option does not erase debts but restructures them into a more manageable three-to-five-year debt repayment plan. The means test is intended to prevent bankruptcy abuse by identifying debtors who do have the means to repay some of their debts through a Chapter 13 bankruptcy.
The means test consists of two forms. The first, Official Form 122A-1, Chapter 7 Statement of Your Current Monthly Income, asks for your monthly income over the past six calendar months. Those with an income below the Oregon median for their household size can immediately file for Chapter 7 bankruptcy. However, those with an income above that benchmark will be required to complete Official Form 122A-2, Chapter 7 Means Test Calculation.
Exemptions
You may be exempt from taking the means test if:
Your debts are not primarily consumer debts

You are a disabled veteran and incurred your debts during active duty
If you qualify for either of these exemptions, you are not required to complete the means test and can file for Chapter 7 bankruptcy.
Information Collected by the Means Test
The means test requests information on both your sources of income and your allowable expenses. From this, it then calculates how much income you have available to pay creditors. Most sources of income are considered in this calculation, including those obtained from business, rental property, dividends and interest, retirement, and unemployment.
Ted Troutman has devoted a career to helping clients start new lives that are free from the emotional and financial burden of debt.
Your allowable expenses are calculated using local and national averages of common expenses, but can also include those that you are legally obligated to pay such as alimony, as well as those associated with healthcare costs. After subtracting all these expenses from the total income, you can determine whether or not you can file for a Chapter 7 or Chapter 13 bankruptcy.
Get Competent Legal Representation
Throughout the means testing process, you should have access to competent legal advice. The legal professionals at Troutman Law Firm carefully and efficiently guide their clients through the legal maze so they can choose the options that will most benefit them.
Contact the Legal Experts
Those in the Portland, OR, area who are considering filing for bankruptcy and would like to learn more about means testing are encouraged to contact Ted Troutman. He has devoted a career to helping clients start new lives that are free from the emotional and financial burden of debt. He has offices in two convenient locations—in downtown Portland and Beaverton. Send an online message to schedule a free consultation or call during office hours.
Message Our Staff
For any questions, inquiries, or to set up a consultation with us, please fill out the form below.