Even if you know what to expect and how to prepare, pursuing Chapter 7 or Chapter 13 bankruptcy is often difficult. It is even more so if you do not know what to avoid.
In order for bankruptcy to provide the greatest financial relief, it is essential to understand the process before going into it. For those who are heavily burdened with debt, attorney Ted Troutman will explain what to know before filing bankruptcy during a one-on-one consultation at his Portland, OR, practice.
Wait for the Right Time
Bankruptcy is an incredibly helpful tool, but its effectiveness relies on timing. Before filing, it is important to determine if it is the right choice for your situation.
On the one hand, you can only file for Chapter 7 bankruptcy every eight years and Chapter 13 every six. Therefore, if you file and are hit with even further financial hardships later on, you cannot file again for quite some time. Consequently, bankruptcy is intended as a last resort, particularly if there are other options available to you.
Before filing, it is important to determine if it is the right choice for your situation.
On the other hand, waiting too long is also detrimental. For example, if you are in debilitating debt that you cannot pay off and your creditors have threatened legal action, you may want to consider filing. By filing for bankruptcy before you are taken to court, you can avoid wage garnishment and vehicle repossessions.
Submit Accurate and Honest Information
When you fill out your initial paperwork, you must present all recent tax returns and thoroughly report your income, debts, assets, expenses, and financial history. This information is provided under penalty of perjury. Therefore, if you submit paperwork and knowingly omit information, you could be subject to $250,000 in fines or up to 25 years in prison.
Avoid Acquiring Additional Debt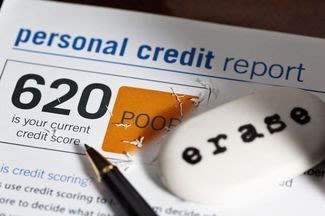 If you are considering filing for bankruptcy, cease all credit card use. If you make a credit card purchase and then file bankruptcy soon after, the creditor may use that fact as circumstantial evidence that you never intended to pay back the debt. This same problem can occur if you take out a cash advance. Simply stated, if you are struggling to make payments, you must not accrue more debt.
Understand the Cost of Bankruptcy
When you file for bankruptcy, creditors can no longer harass you. However, the court will dictate how you can and cannot spend your money. Typically, this means you must cease use of all credit cards.
Furthermore, bankruptcy has a significant negative impact on your credit score. When you file, it goes on your public record, where it will remain for up to ten years. While there are ways to rebuild credit after your case has ended, it is important to know that bankruptcy can affect your eligibility for a mortgage or school loans.
Arm Yourself with Information
Filing for bankruptcy is a significant decision. It also comes with a fair amount of stress and worry. Allow us to shoulder your burdens and help you find your way back to a better quality of life. Call to schedule a consultation at Troutman Law Firm. You can also contact us online anytime.
Message Our Staff
For any questions, inquiries, or to set up a consultation with us, please fill out the form below.